Claire Saffitz is an American-born pastry chef and a YouTube personality. Her popularity stems from the fact that she is exceptionally talented when it comes to cooking and recreating amazing sweet dishes. Throughout her career, Claire has hosted and participated in numerous food-related television shows. Let us know Claire Saffitz's net worth and meet her husband Harris Mayer-Selinger.
Claire Saffitz Age.
Claire Julia Saffitz was born to an Ashkenazi Jewish family, on the 16th of September, 1986 in St. Louis, Missouri. She is the daughter of Jeffrey Saffitz, and her mother, Sharon 'Sauci' Epstein. Saffitz, who is 36-years-old presently, grew up with her sisters Jane Saffitz and Emily Saffitz.
Moreover, Claire is the youngest daughter in her family. Talking about her education, Claire was always supported by her parents when it came to education. Also, she was fortunate enough to study at top-tier universities.
When she was a teenager, she attended Clayton High School back in 2005. Later, in 2009, Claire graduated from Harvard University with a bachelors' degree in American history and literature.
Chef Claire Saffitz is a foodaholic who is always enthusiastic about pastries and various other dishes. As a result, she always wants to learn how to cook mouthwatering dishes.
Interestingly, she went to France to explore French cuisine and pastries by enrolling at one of France's top professional training schools, École Grégoire-Ferrandi.
After completing her education, she had the opportunity to go on a four-month externship at Spring Restaurant. Later on, she earned a master's degree in History with a focus on French culinary history at McGill University in Montreal, Quebec back in 2013.
Career.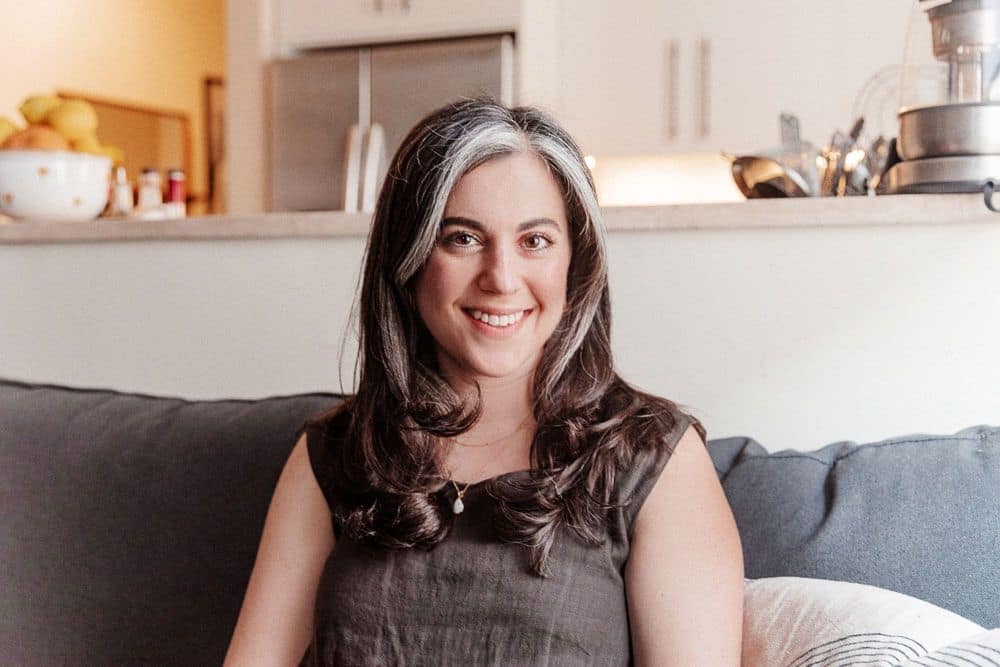 In the July of 2017, a video series Gourmet Makes made its debut. It features Claire attempting to recreate popular snacks and foods, such as Gushers and Doritos. This series was well received on YouTube, prompting it to develop a cult following on various social media platforms.
Two years later, Bon Appétit aired two new video series- Saffitz: Bon Appétit's Baking School and Making Perfect. The latter saw Claire Saffitz star alongside Andy Baraghani, Molly Baz, Bread Leone, and Carla Lalli Music.
Her involvement with Bon Appétit paved the way to stardom. Currently, her former company has 5.81 million subscribers on YouTube. Just last year, Claire featured on a cooking segment on The Tonight Show Starring Jimmy Fallon. Here, she got the chance to highlight her work and demonstrate the process of making and decorating cakes and pastries.
Scandal at Bon Apetit.
Claire's involvement in Bon Appétit did wonders for her career. However, she had to part ways with the company in 2020. After 7-years, she formally announced that she and the company were going their separate ways. The reason behind this was due to the continuous negative criticism the company was receiving.
In mid-2020, news broke suggesting that the company discriminated against employees of color. Following the news, Claire has claimed that she has not been in touch with the company since May 2020.
After parting ways with her former company, Claire published her cookbook Dessert Person: Recipes and Guidance for Baking with Confidence on the 20th of October 2020.
At the end of 2020, Claire set up her own YouTube channel by the name Claire Saffitz x Dessert where she cooks a variety of food items by following the recipes from her recently published cookbook.
Claire Safftz Net Worth.
Chef Saffitz has mustered a substantial amount of money throughout her career. As of 2021, Claire Saffitz's net worth is $5 million as of 2023. Sources estimate that she generated $67K as her annual salary from her previous job. Additionally, she charges around $20k to $30 for every video she features on.
Moreover, Claire has other sources of income as well. She earns around $1k from paid sponsorships on Instagram and also earns from her YouTube videos.
Chef Claire Saffitz' youtube channel has almost 1 million subscribers and about 10 million views which alone has made her $100,000 approx.
Social Media Presence.
Carlie is a renowned individual who has thousands of fans and followers. She has been able to gain the media's attention due to her involvement with popular American magazines and her exceptional cooking talent.
On Instagram, she has a staggering 939.1K followers, almost touching a million followers. Likewise, on her YouTube channel, she has posted only 8 videos, yet due to her mass influence, she has attracted millions of viewers and has over 559K subscribers.
Carlie Saffitz Is Married to her Husband Harris Mayer-Selinger.
Currently, Claire is married to her long-time boyfriend Harris Mayer-Selinger. The couple tied the knot on the 8th of September 2020, just a week before her birthday. Their wedding took place in a private venue where only close friends and family were invited.
At this moment, Claire's husband Harry is the chef-owner of a restaurant of Ronnybrook Farm's Creamline. Claire's husband Harris Mayer-Selinger also happens to work in the culinary world and is a professional chef. Therefore, it is safe to say that this couple is a perfect match for one another.
Claire and Harris live in the Upper West Side near New York City.
Chef Claire and her husband Harris Mayer-Selinger recently got married and neither Claire nor her husband has any children at the moment. Moreover, there is no news or rumors regarding Claire's pregnancy.
Wiki Facts.
| | |
| --- | --- |
| Full Name | Claire Julia Saffitz |
| Age | 34 |
| Date of Birth | 16th September 1986 |
| Birth sign | Virgo |
| Birthplace | St Louis, Missouri |
| Height | 163 cm |
| Nationality | American |
| Ethnicity | Ashkenazi Jewish |
| Profession | Pastry Chef, Blogger, YouTuber |
| Net worth | 5 million USD |
| Education | B.A. History & Literature, Masters in History |
| Father's Name | Jeffrey Saffitz |
| Mother's Name | Sharon 'Sauci' Epstein |
| Siblings | Jane Saffitz, Emily Saffitz |
| Husband | Harris Mayer-Selinger |
| Children | None |