Rosanna Pansino is an author, singer, actress, and famous YouTuber. She is hailed as one of the highest-paid female personalities on YouTube.
Rosanna is renowned for her online cooking show named Nerdy Nummiesthat, which first aired in 2011. On her show, she bakes goodies inspired by personalities from movies, books, and video games.
Read this to know Rosanna Pansino's net worth and height. Meet her boyfriend Mike Lamond.
Rosanna Pansino Wiki.
Rosanna Pansino is a native of Seattle, Washington. The birthdate of the YouTube superstar is June 8, 1985. Her ethnicity is a mix of German, Italian, Irish and Croatian. She has a sister named Molly Lu.
As a child, she struggled in school due to dyslexia. Her grandmother and father inspired her passion for cooking. Rosanna attended college at Pacific Lutheran University.
Afterward, she relocated to Los Angeles to embark on her acting career.
She first appeared on television as a competitor on Scream Queens, a reality show on the VH1 channel. Later on, she appeared in bit roles on television shows such as CSI: Crime Scene Investigation and Parks and Recreation.
In 2009, she established her YouTube channel with the encouragement of her Youtuber friends. Rosanna posted baking videos on her channel, and it slowly gained popularity, so she created the Nerdy Nummies show.
The Nerdy Nummies show on YouTube earned billions of views. It was hailed as one of the most famous cooking shows on YouTube.
Her show won her the Best Foodie by Shorty Awards and the Best Chef in Social Media in 2013. In addition, Rosanna was also nominated five times by the Streamy Awards.
The famous Youtuber earns a passive income from her advertisements and is considered one of the highest-paid female personalities on YouTube.
She is also an Established Author.
In 2015, Rosanna published her first book entitled The Nerdy Nummies Cookbook. Recipes featured on her show were included in the cookbook.
The book became a New York Times bestseller. In 2017, Rosanna collaborated with the Wilton company to create cooking products for novice cooks.
Michael's and Walmart sells her product line. Rosanna released her second cookbook in 2018 entitled Baking All Year Round. Baketopia, the series on HBO Max, is her latest endeavor.
Rosanna is the host of the show where contestants participate in a bake-off. The prize at stake is $10,000.
Rosanna Pansino Net Worth
The net worth of Rosanna Pansino for 2023 is $10 million. She earned her million from her YouTube show Nerdy Nummies where she posts baking videos.
In addition, she also has several appearances on various television shows. Rosanna is the host of the cooking reality show  Baketopia on HBO Max. The famous YouTuber also earns from her bestselling cookbooks.
Height: How Tall Is Rosanna Pansino?
The petite baking diva on YouTube stands at 4 feet and 10 inches. She may be a bit on the short side, but she exudes a commanding presence on television.
The height of Rosanna Pansino is 4 feet and 10 inches. The petite YouTuber weighs only 50 kilograms.
Is Rosanna Pansino Dating A Boyfriend Or Married To A Husband?
The 38-year-old Rosanna Pansino is dating 36-year-old Mike Lamond. Mike is also a fellow YouTuber whom she met in 2010.
It was only in 2018 that they announce to their YouTube fans that they are officially a couple. Mike is also a popular YouTube personality, and he is more famously known as HuskyStarcraft or Husky.
He is a former commentator on his e-sports channel, where he features Starcraft II tournaments.
In 2015, he took down his YouTube channel even if it has millions of followers. He stayed away from social media for a few years, but he is currently working on his new YouTube channel focused on his life with Rosanna.
At present, Mike Lamond is the manager and director of Rosanna's YouTube channel. In addition, he also appears on Nerdy Nummies as a guest on several episodes.
Plastic Surgery
15 years ago, Rosanna had breast augmentation surgery. However, in February 2021, she decided to have the implants removed.
After more than a decade, she felt that it was time for her to embrace the natural shape of her body and have the implants surgically removed. She admitted that she did not regret getting the breast implants years ago.
Her surgeon replaced the implants with her fat cells, so she retained the shape of her bosom.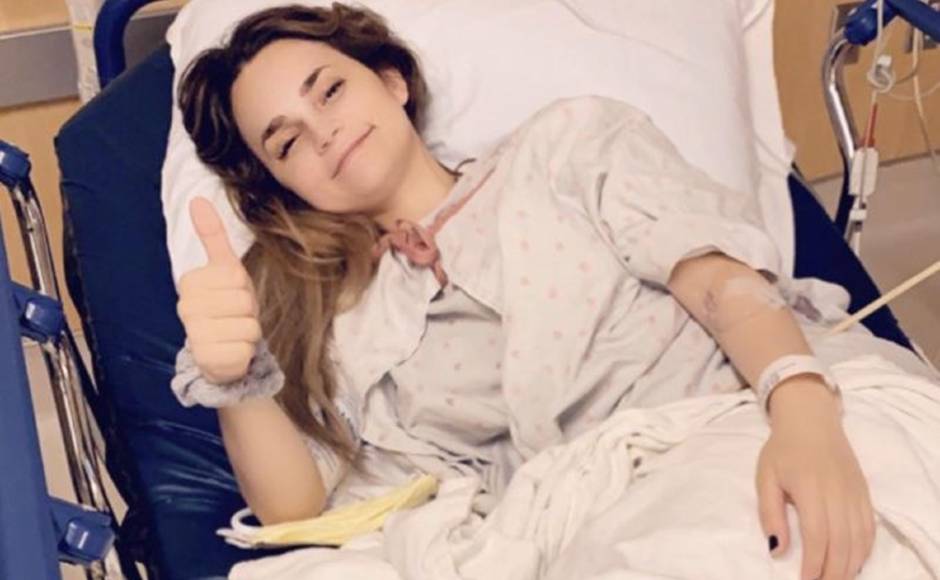 Merch
Rosanna has a website, www.rosannapansino.com, that sells all her merchandise are sold. She sells plush toys, bags, caps, beanies, and clothing. Her official website also sells her bestselling cookbooks.
Dogs
Rosanna Pansino had a French Bulldog named Cookie. Sadly, her dog passed away in 2020 due to kidney disease. Cookie's death occurred soon after her father died due to leukemia which saddened Rosanna tremendously.
In that same year, her boyfriend Mike gave her another French Bulldog puppy that they named Coconut.