Tom Colicchio is an award-winning Celebrity chef. He is renowned for being the head judge of the show 'Top Chef' on Bravo reality TV.
Tom is also the proprietor of Crafted Hospitality. Moreover, He is the cofounder of Gramercy Tavern in New York City.
Read this to know about Tom Colicchio's wife Lori Silverbush. Also, info about his son Dante Colicchio is here.
Tom Colicchio Net Worth.
As of 2020, chef Tom Colicchio's net worth is estimated to be $20 million. He has garnered this amount over the years from his career as a chef, TV appearances, and authoring cookbooks.
To start his career, Tom Colicchio worked in a restaurant known as 'Evelyn's Seafood Restaurant' in Elizabeth, New Jersey, USA. This was when he was only 17 years old.
After some time, Tom Colicchio worked in 'The Quilted Giraffe', a restaurant in New York City. Subsequently, he worked at other restaurants like Gotham Bar & Grill and Rakel and Mondrian.
Due to his expertise in the Culinary world, Tom Colicchio was ranked among the top ten young chefs in the USA by the food and wine magazine.
In July 1994, Tom Colicchio co-founded Gramercy Tavern with chef Danny Meyer. However, Tom's dream was to be an independent restaurateur and concentrate on his restaurants.
Therefore, he sold all shares in the restaurant in 2006.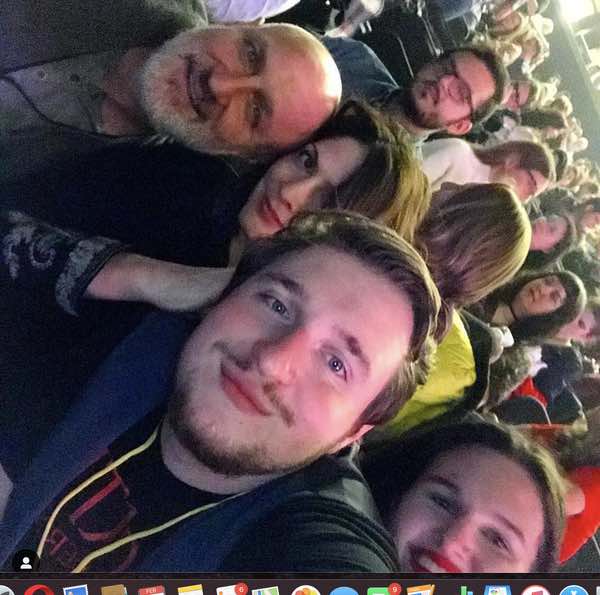 Chef Tom Colicchio has appeared in many TV shows. He was the host of 'Best New Restaurant' in 2015. Also, he featured in the first season of  'The Simpsons' in 2011.
Moreover, he was part of  'HBO's Treme' alongside chefs Erick Ripert, David Chang, and Wylie Dufresne.
Most importantly, he has been the top judge of 'Top Chef' since it was premier in 2006. As a cookbook author, Chef Tom Colicchio has authored three cookbooks.
This includes; 'Think Like a chef,' 'Craft of cooking', and 'Witchcraft.' Through his career, Tom Colicchio has won 5 James Beard Foundation awards.
Lori Silverbush is Tom Colicchio's Wife. Her wiki Bio.
Tom Colicchio and Lori Silver bird are now celebrating 22 years in marriage. The two love birds tied the knot on September 15, 2001, in Martha's Vineyard.
Interestingly, the duo met at 'Gramercy Tavern.' Lori Silverbush was working part-time at the restaurant while still a filmmaking student at New York University.
Looking at her bio, Lori Silverbush was born on 14th February 1969. So, she is 54 years old as of now.
Currently, Lori Silverbush works as a film director. She has directed several popular films like 'On the Outs,' 'A place on the table,' and 'Mental Hygiene.'
Apart from this, she is a philanthropist. According to her Facebook, she is involved in various charity activities like raising funds for Rosa Vera Fund and Wind Viento.
As an outstanding film producer, Lori Silverbush has received so many awards nominations. This includes; independent spirit John Casavettes award, PGA outstanding producer of the documentary award.
Aside from that, she was also nominated for the Gotham Independent film award for Breakthrough director. Tom and Lori Silverbush has two sons together.
The chef also has an older son named Dante from his marriage with the first wife, whose name is unknown. There are many occasions where Dante has shared his love for his step-siblings. Look at the picture below.
Meet Tom Colicchio son Dante.
Tom Colicchio's son Dante is from his previous relationship. Chef Tom Colicchio's son is 31 years old as of now as he was 9 when Tom and Lori got married back in 2001. Dante Colicchio is married to a wife, Alexandria Serafini, since November 2015.
Alexandria Serafini is a junior agent at Heroes Model Management, an agency located in New York City. This is a position she has held for nearly n year, dating all the way back to March 2019.
Before this, she not only worked as an assistant but also modeled for the same agency for over five years. Alexandria's educational background includes a stint at Wachusett Regional High where she graduated in the top 20% percentile.
Her hard work earned her a scholarship at Quinsigamond Community College where she studied Business Administration and Management. Alexandria is not only fluent in English, but French as well.
Tom Colicchio restaurants and location.
Here is a list of Tom Colicchio's restaurants and their locations
Craft New York- 43 East 19th Street, New York.
River Park- 450 E 29th Street, New York, NY 10038 212 658.1848.
Temple court- 5 Beekman Street, New York, NY 10038 212. 658. 1848
Small Batch- 630 old country road, Garden city NY
Craft Los Angeles- 10100 Constellation Blvd. Los Angeles, CA, 90067.
Craft steak- MGM Grand, 3799 Las Vegas Blvd S, Las Vegas.
Tom Colicchio's Heritage stick.- 3400 Las Vegas Blvd S. Las Vegas, Nv
Colicchio & Sons – New York City.