Valerie Bertinelli, the beloved Food Network star, recently celebrated her 63rd birthday, and she couldn't be happier! In a candid Instagram video, she opened up about how this new chapter of her life has filled her with appreciation and joy, especially after having gone through some of the toughest years of her life.
Read more as we will talk about the recent posts of Valerie Bertinelli on Instagram and her toughest years.
Valerie Bertinelli talks about Happiness and struggle
Speaking candidly to her fans from the bustling Amsterdam airport, Valerie shared her overwhelming gratitude for reaching this milestone. She captioned her video with the words,
"I am so over the moon grateful on my birthday this year!"
It's clear that the food network star has come through some difficult times and is now relishing every moment of her life.
Amsterdam holds a special place in Valerie's heart as she reminisced about the sweet memories she has made there. And, to make her birthday celebration even more special, Bertinelli shared that she had the opportunity to witness her son open for the iconic band Metallica! It's a once-in-a-lifetime experience that she will cherish forever.
Adding to the celebratory mood, Bertinelli chose the perfect song to accompany her video – "Grateful" by Connor Price. The lyrics, "Yeah, I woke up feeling grateful, thankfull," echoed in the background, making it clear that she is truly filled with gratitude and appreciation for all the blessings in her life.
Fans of the talented star were thrilled to see her so happy on her birthday. It's heartwarming to see someone who has been through so much come out the other side with such a positive outlook on life. Bertinelli's infectious spirit reminds us all to appreciate the little things and to find joy in every moment.

Valerie's long run with Food Network ended A Week Before Valerie Bertinelli's Birthday
A week before Valerie's birthday celebration, the multi-talented star took to social media to share an awe-inspiring video that had her fans cheering her on. The video featured a powerful montage of happy and sad moments from her life, set to a moving audio.
She has certainly faced her fair share of challenges in recent years, as she revealed on an episode of Today With Hoda and Jenna. It was during this interview that Valerie's opened up about her divorce from Tom Vitale and the devastating loss of her former husband, Eddie Van Halen, who passed away from throat cancer in 2020.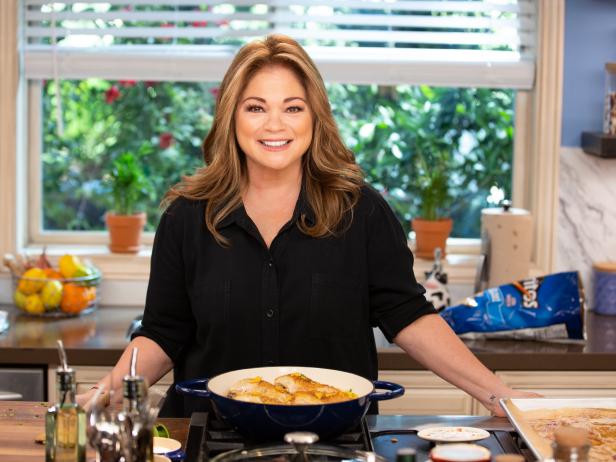 Despite the toll that these events had taken on her mental health, Valerie expressed optimism, stating that she knows the sun will shine on her again.
With honesty, the talented star Valerie has opened up about the ups and downs of her relationship with food and the challenges she has faced in maintaining a positive body image.
Valerie shared that she has spent decades believing that she needed to conform to certain societal standards to be accepted and loved. However, Bertinelli has since embarked on a journey of self-acceptance and has declared that she is "done with the d*amn scale."
Through her vulnerability and willingness to share her struggles, Bertinelli has become a beacon of hope for those who may be going through similar challenges.