Erin French is a renowned American chef and restaurateur. She gained widespread recognition for her work at her restaurant, "The Lost Kitchen," located in the small town of Freedom, Maine, USA. The Lost Kitchen quickly became a destination for food enthusiasts due to its unique concept and exceptional dining experience.
Erin French's culinary journey has been shaped by her love for cooking and her family's food traditions. After a challenging period in her life, she decided to pursue her passion for cooking and transformed her initial catering business into The Lost Kitchen. The restaurant gained popularity for its focus on using locally sourced, seasonal ingredients, and French's creative approach to traditional New England dishes.
Apart from running her restaurant, Erin French is also an accomplished author. She authored "The Lost Kitchen: Recipes and a Good Life Found in Freedom, Maine," a cookbook that features some of her signature dishes and reflects the ethos of her restaurant. In addition, she wrote the New York Times-bestselling memoir "Finding Freedom: A Cook's Story; Remaking a Life from Scratch."
Erin French's culinary expertise and dedication to creating meaningful dining experiences have earned her recognition and accolades from the culinary world and beyond. Her commitment to using fresh, local ingredients and her emphasis on hospitality have made her a source of inspiration for home cooks and chefs alike.
Erin French Revealed why she closed The Lost Kitchen
In her heartfelt blog post, Erin French candidly expressed a sentiment that resonates with many of us. She acknowledged the relentless pace of daily life, often leaving us immersed in the hustle and bustle, making it challenging to connect with our inner selves. French confessed that she, too, had fallen victim to this fast-paced lifestyle, striving tirelessly until she found herself physically and emotionally drained.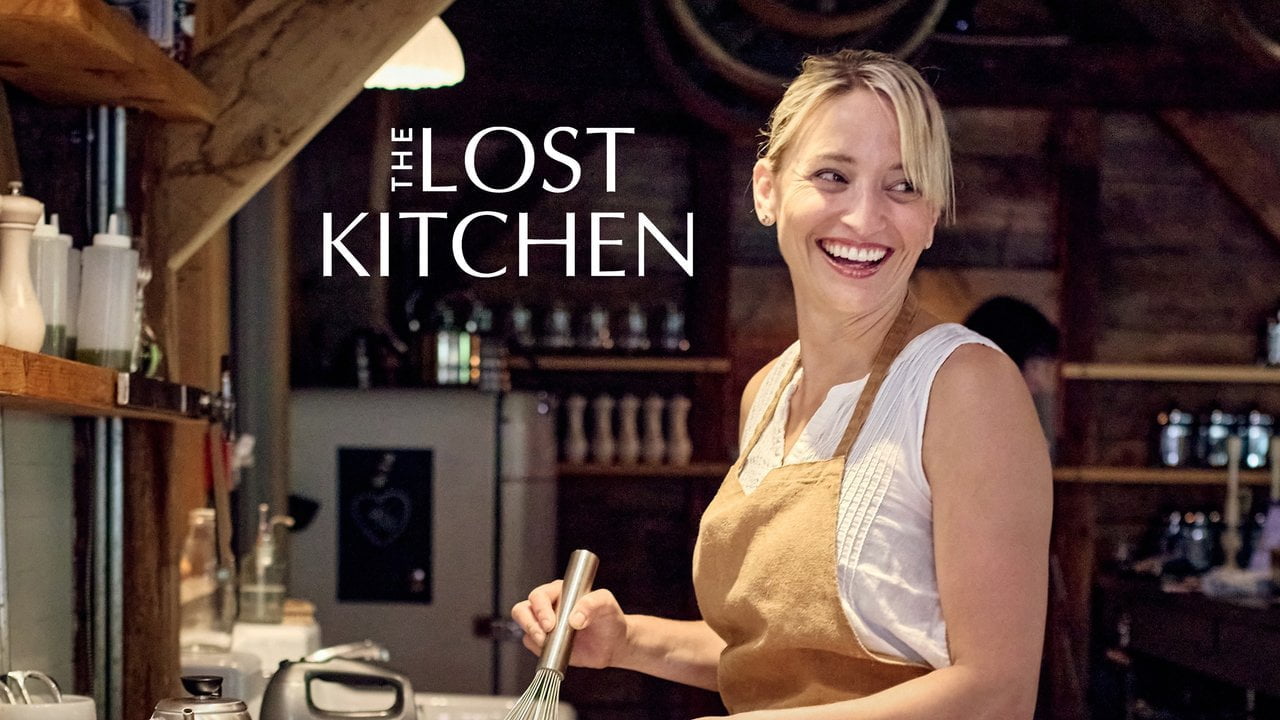 The imbalances in various aspects of her life were left unattended as she immersed herself in the whirlwind of existence, allowing them to accumulate and fester over time. However, she reached a point where she could no longer ignore the pressing need to address these issues. She realized that life required her undivided attention.
At the conclusion of her blog post, French hinted at her plans to return to Maine, and reassured her loyal patrons that The Lost Kitchen would reopen its doors come summertime. Nevertheless, an unexpected twist awaits, as a new restaurant is now slated to grace the very same space in less than a month.
Despite attempts to reach out to French to inquire about the possibility of reopening The Lost Kitchen at a different location, all endeavors to establish contact were regrettably unsuccessful. The future remains uncertain, leaving us eagerly awaiting further developments and revelations from the talented chef and her culinary ventures.
Erin French New Book
Big Heart Little Stove is not your average cookbook; it's a delightful journey into the heart of thoughtful and meaningful cooking, brought to life by Erin French, the culinary genius behind the acclaimed restaurant, The Lost Kitchen. This collection of over 75 recipes, along with her cherished hospitality tips, is designed to inspire you in creating refreshingly simple yet extraordinary meals right in your own kitchen.
Erin French, known for her celebrated cookbook, The Lost Kitchen, and the best-selling memoir, Finding Freedom, welcomes you into her culinary world. The recipes featured in Big Heart Little Stove are a blend of treasured family dishes and delightful offerings from The Lost Kitchen's menu. From tempting appetizers like Pecorino Puffs and Gram's Clam Dip to comforting soups like Golden Tomato & Peach and Potato & Lentil with Bacon and Herbs, the array of flavors promises to captivate your taste buds.
You'll discover an abundance of family-style salads and sides like Peach & Blackberry Salad and Green Beans with Sage, Garlic, and Breadcrumbs that will complement any meal. And for show-stopping main courses, French shares her secrets to creating mouthwatering dishes like Pickle-Brined Roast Chicken and Wednesday Night Fish Fry. But this cookbook isn't just about the main courses; it's about crafting a complete dining experience.
Within the pages of Big Heart Little Stove, you'll also find versatile kitchen staples such as Kitchen Sink Pesto and Floral Vinegar, which add a burst of flavor to any dish. Complementing the meals are delightful beverage options like Fresh Fruit Shrubs and Slush Puppies, as well as indulgent desserts like Salted Caramel Custards and Roasted Peach Pie with Almond and Fennel, ensuring your guests feel truly cared for.
Beyond the delicious recipes, this book transforms into a guide for creating unforgettable dining experiences. Erin French shares her tips and tricks for elevating everyday meals into cherished moments. Whether it's setting a table with found treasures, garnishing dishes with edible flowers, or thoughtful gestures like offering a cold cloth on a hot day, the art of hospitality is woven into every page.
Big Heart Little Stove is a celebration of the joy of cooking and the power of gathering loved ones around the table. French's message remains simple and genuine: begin with the best ingredients you can find, embrace simplicity in your cooking, and above all, serve your creations with love.
Allow yourself to be inspired by Erin French's culinary wisdom, and you'll not only create mouthwatering meals but also nurture deeper connections and create cherished memories with the people you love. So, pick up this delightful cookbook, and let Big Heart Little Stove infuse warmth and spirit into your dining experiences, making every meal a cause for celebration.
Erin French is Out on a Tour for her book's publicity
Join the extraordinary culinary journey with the celebrated chef and best-selling author, Erin French, as she embarks on a tour to promote her latest cookbook, "Big Heart Little Stove: Bringing Home Meals & Moments from the Lost Kitchen."
With each ticket, you'll receive a copy of "Big Heart Little Stove" and an exclusive chance to meet Erin herself after the event. Prepare to be captivated as Erin shares fascinating tales from The Lost Kitchen and imparts her invaluable insights into creating thoughtful and meaningful meals in the comfort of your own home.
During the event, Erin will generously divulge her time-tested culinary secrets: the importance of starting with the finest ingredients you can lay your hands on, the beauty of simplicity in cooking, and, most importantly, the magic of serving every dish with love.
Don't miss this extraordinary opportunity to delve into the world of Erin French and be inspired to infuse your cooking with warmth, heart, and a touch of magic. Secure your spot now and embark on a culinary adventure like no other!