Valerie Bertinelli, the charming actress who captured our hearts as Barbara Cooper in the sitcom classic "One Day at a Time," also made headlines for her marriage to the renowned guitarist Eddie Van Halen. Her impressive career began at a young age, and she quickly developed into a versatile and talented performer.
Valerie's captivating looks and magnetic personality caught the eye of Van Halen, and their romance blossomed into a whirlwind marriage. However, behind the glitz and glamour, their relationship faced its own set of challenges.
Read more as we will talk about Valerie Bertinelli Early life, her first role, her relationship with Eddie Van Halen, and their divorce.
Valerie Bertinelli Early Life
Valerie's story is a fascinating one, starting with her birth on April 23rd, 1960, in Wilmington, Delaware. This actress was born into a family that valued their Catholic faith deeply. Still, tragedy struck before she even entered the world when her older brother Mark passed aw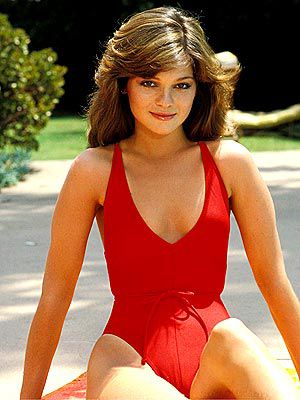 ay from accidental poisoning at just 18 months old.
Despite this loss, Valerie's parents, Nancy, and Andrew Bertinelli, went on to have three more sons, David, Patrick, and Drew, creating a bustling household.
Andrew, Valerie's father's job as an executive at General Motors, meant that the family was always on the move, constantly relocating to various states such as Michigan, Oklahoma City, California, Louisiana, and beyond.
Getting a role without much experience
Valerie's journey to stardom began in the entertainment hub of California, where she crossed paths with the daughter of a television producer. This chance encounter would prove to be a pivotal moment in the actress's life, igniting her passion for acting and setting her on a path to success.
Inspired by Valerie's new friend's mother, Bertinelli enrolled in the Tami Lynn School of Artists to hone her craft. Her hard work paid off when Valerie landed her very first acting job!  a small role in "Apple's Way" in 1974.
Little did Valerie know this seemingly insignificant moment would be the catalyst for a life-changing opportunity. Bertinelli's talent was like a magnet that caught the attention of renowned producer Norman Lear. The mastermind behind some of the most iconic sitcoms in TV history couldn't resist Valerie's potential and urged her to audition for a leading role in his latest creation. It was a match made in Hollywood heaven.
Valerie, of course, seized the opportunity and auditioned for the part of Barbara Cooper, a quick-witted teenager on the hit series "One Day At A Time." Her natural charm and raw talent shone through, and she won the role that would catapult her to international fame.
Valerie Was An Natural To Shobiz!
It was her role in the show "One Day At A Time" that made Valerie a household name. Valerie was just a mere fifteen when the show premiered in 1975, but her talent was undeniable.Her portrayal of Barbara was so authentic, so relatable, that she won the Golden Globe for "Best Supporting Actress" not only once but twice!
It was a very rapid rise to fame, and the natural actress used her newfound success to become a trailblazer both in front of and behind the camera.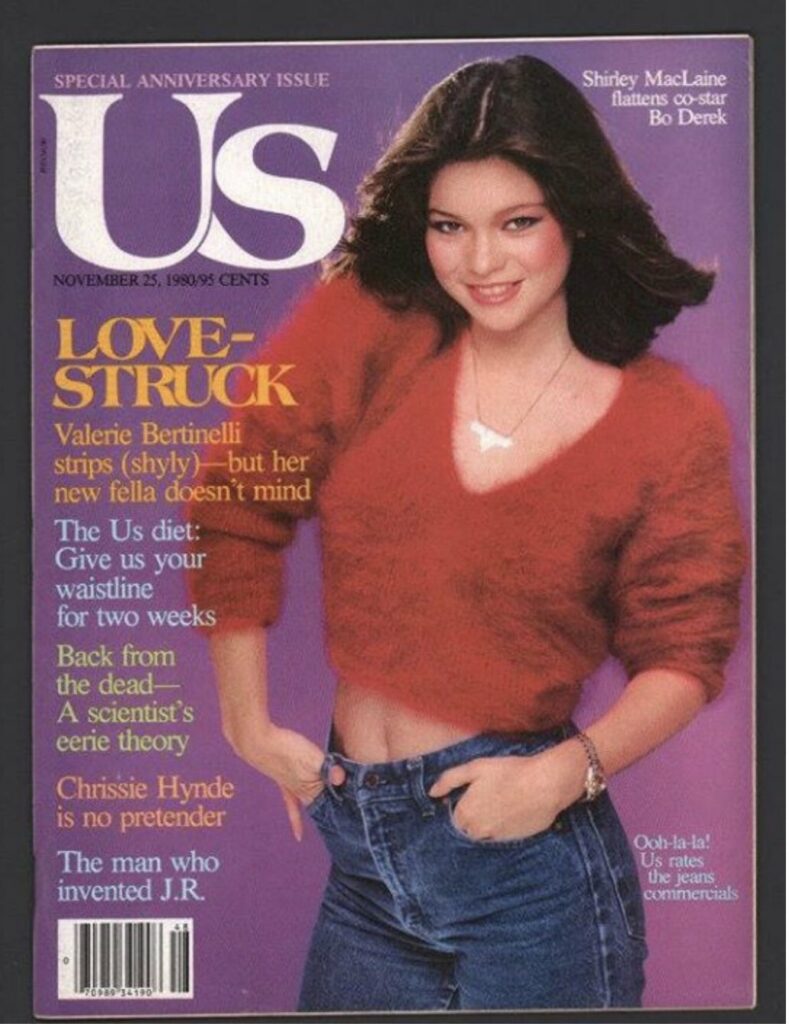 In the 1980s, Valerie even founded her own production company and produced several films, including "Shattered Vows" and "Silent Witness." But even with all the actress's successes, it was her work on "One Day At A Time" that remained the most beloved. Even though Valerie acted in a few mini-series and movies throughout the decade, nothing ever came close to the magic of that iconic role.
Valerie's Relationship With Eddie Van Halen

Valerie's life has been filled with exciting highs and heartbreaking lows, one of which was her much-talked-about marriage to legendary rockstar Eddie Van Halen. The couple's love story began in 1980 when they met backstage at one of Eddie's concerts. It was love at first sight, and Valerie and Eddie tied the knot just eight months later in 1981.
Valerie and Eddit's relationship was the envy of many, and it all culminated in a fairytale wedding just eight months after they first laid eyes on each other. Van Halen's road manager Bob Daitz even said that Valerie and Eddie are a wonderful couple and that they know what each other wants.
A Relationship That Is Doom From The Start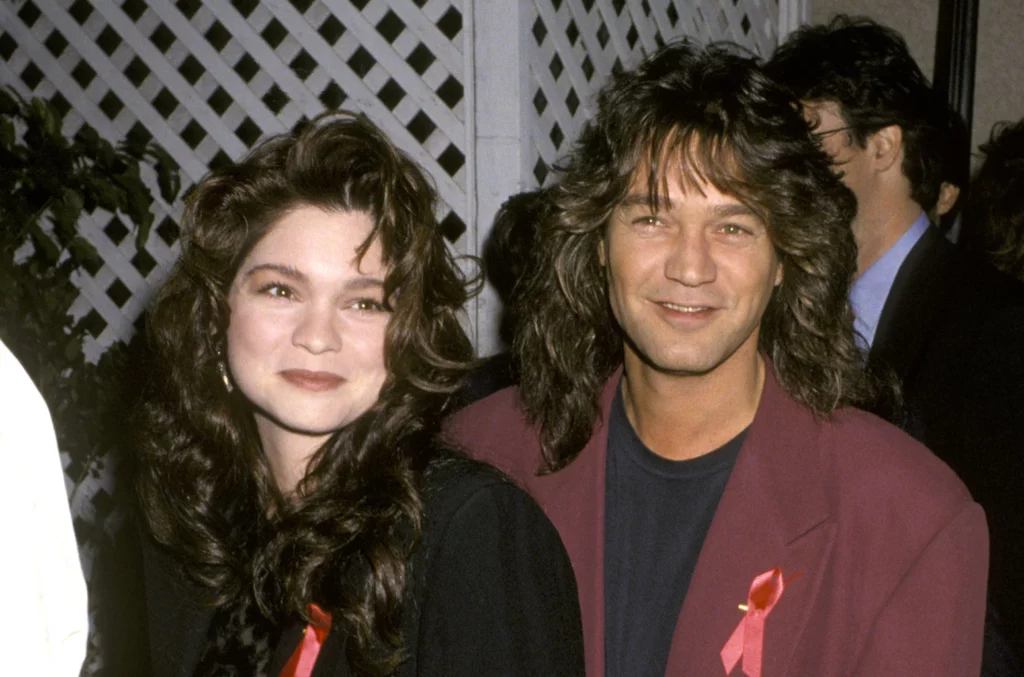 They were hopelessly in love, and nothing could come between them. Or so Valerie and Eddie thought. As time went on, Eddie's love for alcohol began to overshadow his love for his wife.
He was heavily addicted to cocaine, and his wild antics began to influence Bertelli. The actress tried to keep up with him by indulging in the drug, but soon enough, she too became a victim of addiction.
The intensity of their partying was such that they had to resort to sleeping in separate rooms during their tours, with Eddie indulging in his vices of choice – his guitar, cocaine, and alcohol. Unfortunately, Valerie also succumbed to the pressure and used cocaine to keep her weight at unhealthy levels
It was only when Eddie intervened, convincing her to stop using cocaine and start eating again, that she realized the extent of her addiction
Despite Having A Divorce, Valerie and Eddie Remained Friends
Valerie's life took a turn for the better in the mid-'80s, but her husband, Eddie, wasn't as fortunate. Despite her efforts to help him overcome his addiction to drugs and alcohol, their fights continued to escalate after the birth of their son, Wolfgang Van Halen.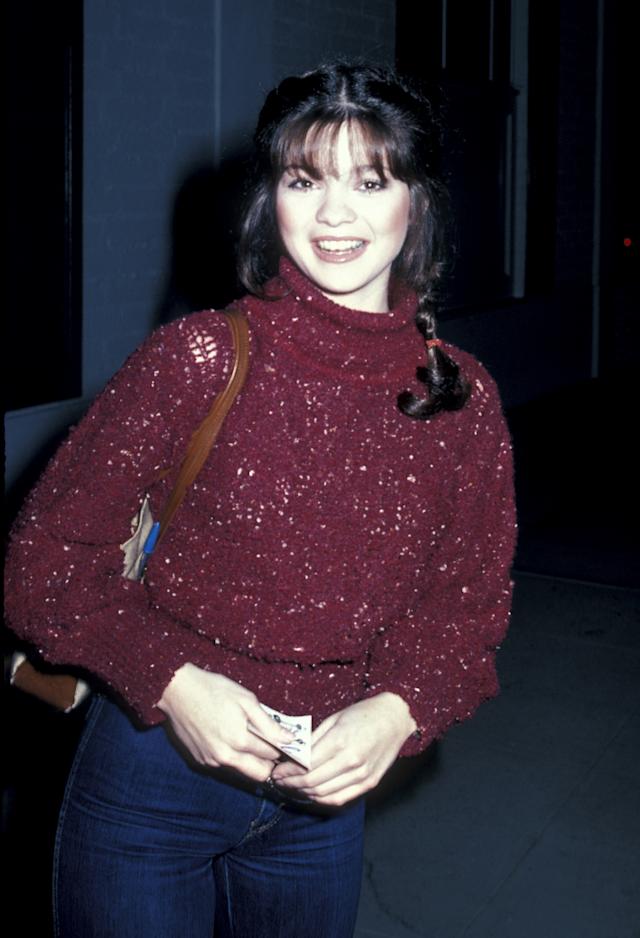 Even after Eddie underwent hip replacement surgery and was diagnosed with tongue cancer, he couldn't seem to kick his habits for good. The cracks in their relationship began to show when Bertinelli stumbled upon cocaine in Eddie's wallet, causing her to make the painful decision to separate from him in 2001.
Despite their attempts to reconcile, the damage had been done, and Valerie and Eddie eventually filed for divorce in 2006.
Nonetheless, both of them remained close friends until Eddie's passing in 2020. They attended each other's weddings, and Valerie was even with Eddie during his last moments. In a touching tribute, she promised to see him in their next life.
Valerie Bertinelli as a tv show hosts
Valerie has truly risen from the ashes of the wild 1980s and made an impressive television comeback in recent years. For years, she battled with the ups and downs of fad diets, but in 2009, she achieved a major milestone.
With the help of the Jenny Craig diet, Bertinelli managed to shed an incredible fifty pounds, a testament to her unwavering dedication and hard work.
So impressive was her transformation that she became the face of the company, starring in many of their commercials. The very next year, Valerie co-hosted ABC's popular talk show, "The View," and later that year, began her run on the hit sitcom Hot In Cleveland alongside the legendary Betty White, a role she played until 2015.
Currently, Valerie has found her calling as a television chef and has been hosting multiple shows on the Food Network. Her culinary skills and charming persona have won over the hearts of viewers, and she has become a household name in the world of cooking.