In 2021, Emmy-awarded actor Stanley Tucci shared that he received an oropharyngeal cancer diagnosis three years earlier. The tumor affects his tasting ability, which leads to a massive amount of weight loss.
During his hard time, Tucci got encouragement from his loving wife, Felicity Blunt, and his sister-in-law, Emily Blunt. In his conversation with Today's Willie Geist on Sunday Sitdown, the performer mentioned about the people who supported him in fighting the battle against the fatal disease.
Stanley Tucci's wife, Felicity Blunt's support, helped him to fight the battle against cancer
Food connoisseur Stanley Tucci recently opened up about those who backed him when he was diagnosed with oral cancer in 2017.
"The Tucci Cookbook" author recalled how "terrifying" the moment was when he found he had the illness. Also, Stanley shared that his first wife, Kate Tucci, passed away due to breast cancer in 2009.
Tucci also explained he and Kate traveled to many countries to find treatment for his late wife. So, when he learned about suffering from cancer, it shocked him. The actor remarked, "I was terrified and absolutely terrified."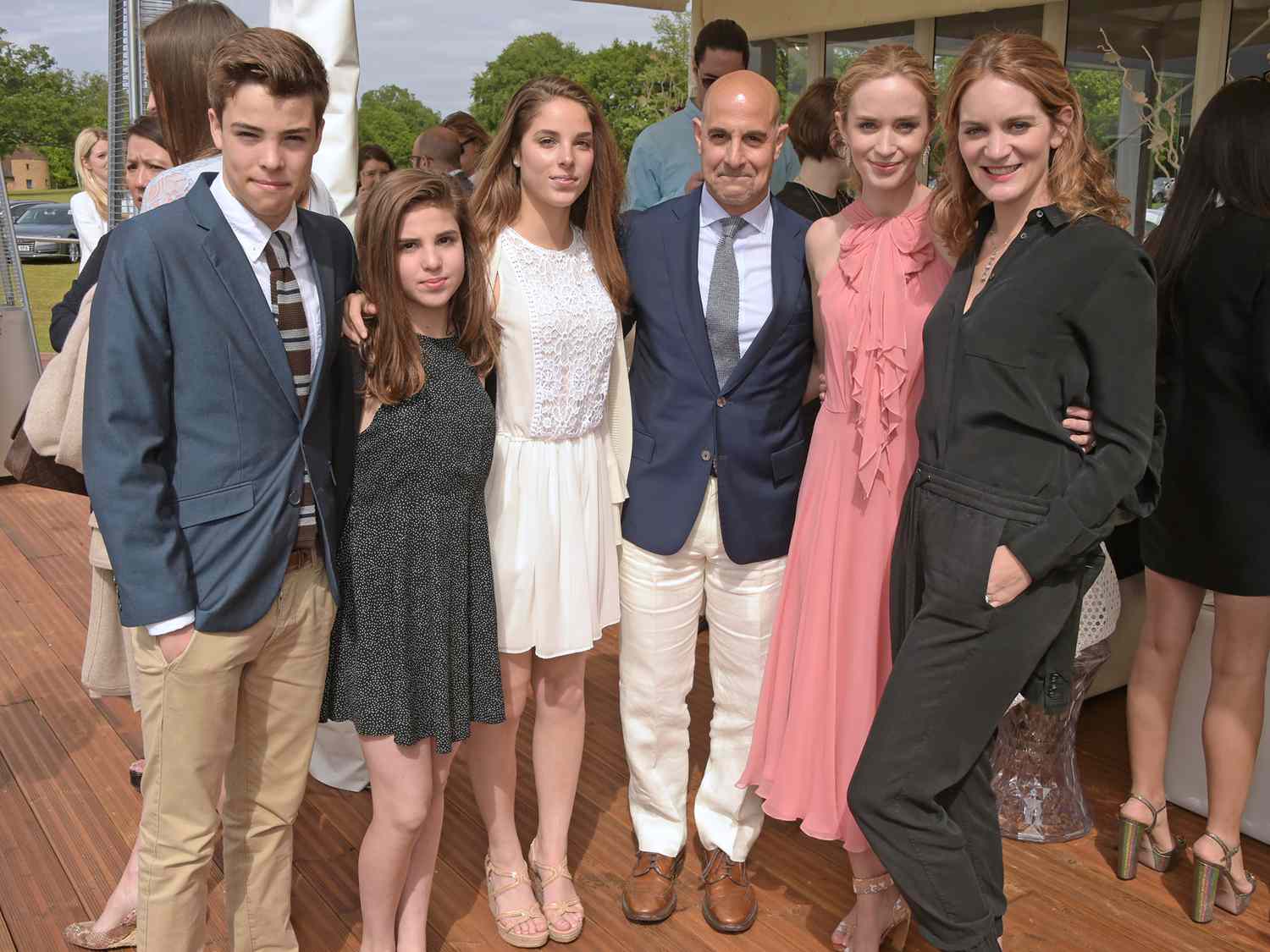 The 62-year-old stated he was grateful that the tumor didn't grow to other parts of his body; however, he described his plan for medication as "fatal." Since he was unable to eat, he lost about 35 lbs. Stanley used a feeding tube for 6 months, and it took him months and months to be able to have food again on his own.
Following his painful experience, the former host of CNN acknowledged his now-wife Felicity Blunt, and his sister-in-law, Emily Blunt (who is also his co-star in The Devil Wears Prada), for motivating him to undergo treatment for the fatal oral cancer.
Stanley shared he was frightened, but his spouse was very insistent and assisted him through the ordeal. The actor remarked Felicity was incredible, and she is still incredible.
In his early conversation with PEOPLE, Tucci talked about his battle with cancer and noted that he's incredibly grateful to be alive. Back in 2017, the actor was diagnosed with an oral tumor that was discovered at his tongue's base. He had to undergo radiation treatment for 35 days and chemotherapy sessions for seven days. At present, he is in good health, and his tumor is unlikely to return.