Valerie Bertinelli, the American actress and TV personality, has announced that she is done with love after a difficult divorce from her ex-husband, Tom Vitale. The couple tied the knot in 2011 after dating for a few years, but they did not have any children together.
In this article, we take a look at Bertinelli's journey with love and explore her plans for the future as she enters a new chapter in her life.
So done with Love
Valerie Bertinelli is done with love, and she's not afraid to say it! The actress recently revealed that she's perfectly content spending the rest of her days alone, surrounded by her furry friends and her family.
After a tough divorce from her ex-husband, Tom Vitale, the One Day at a Time actress is ready to focus on herself and her son, and who can blame her?
Vitale is seeking spousal support and questioning the validity of their prenup, but Bertinelli is ready to put it all behind her and move on. With a positive attitude like hers, we're sure she'll thrive on her own.
A Love Story
Bertinelli's love life has been quite a journey. Before marrying Tom Vitale, she was married to the legendary musician Eddie Van Halen, and they were together for more than two decades.
Despite their divorce, she still considers him to be her soul mate. Their love story resulted in the birth of their son, Wolfgang, who is now 32 years old.
Bertinelli has been open about the ups and downs of her relationships and is now focused on spending time with her family and furry friends.
Valerie Bertinelli and Tom Vitale tied the knot back in 2011 after a few years of courtship. However, the couple didn't have any children during their marriage. Perhaps they were too busy spoiling their furry babies or traveling the world together.
Or maybe they just enjoyed their quiet moments together without the pitter-patter of little feet. Either way, their lack of offspring won't stop Bertinelli from living her best life post-divorce, surrounded by her loved ones and her beloved pets.
Happily Divorced
Valerie Bertinelli is finally free as a bird! The actress, who has been going through a tough divorce with her ex-husband Tom Vitale, announced on Twitter that she is "happily divorced."
It's been a long road for Bertinelli, who filed for legal separation in November 2021, citing "irreconcilable differences." But now, after months of negotiations, the divorce has been finalized, and Bertinelli can finally move on with her life.
Here's hoping that she finds happiness and peace in her new chapter!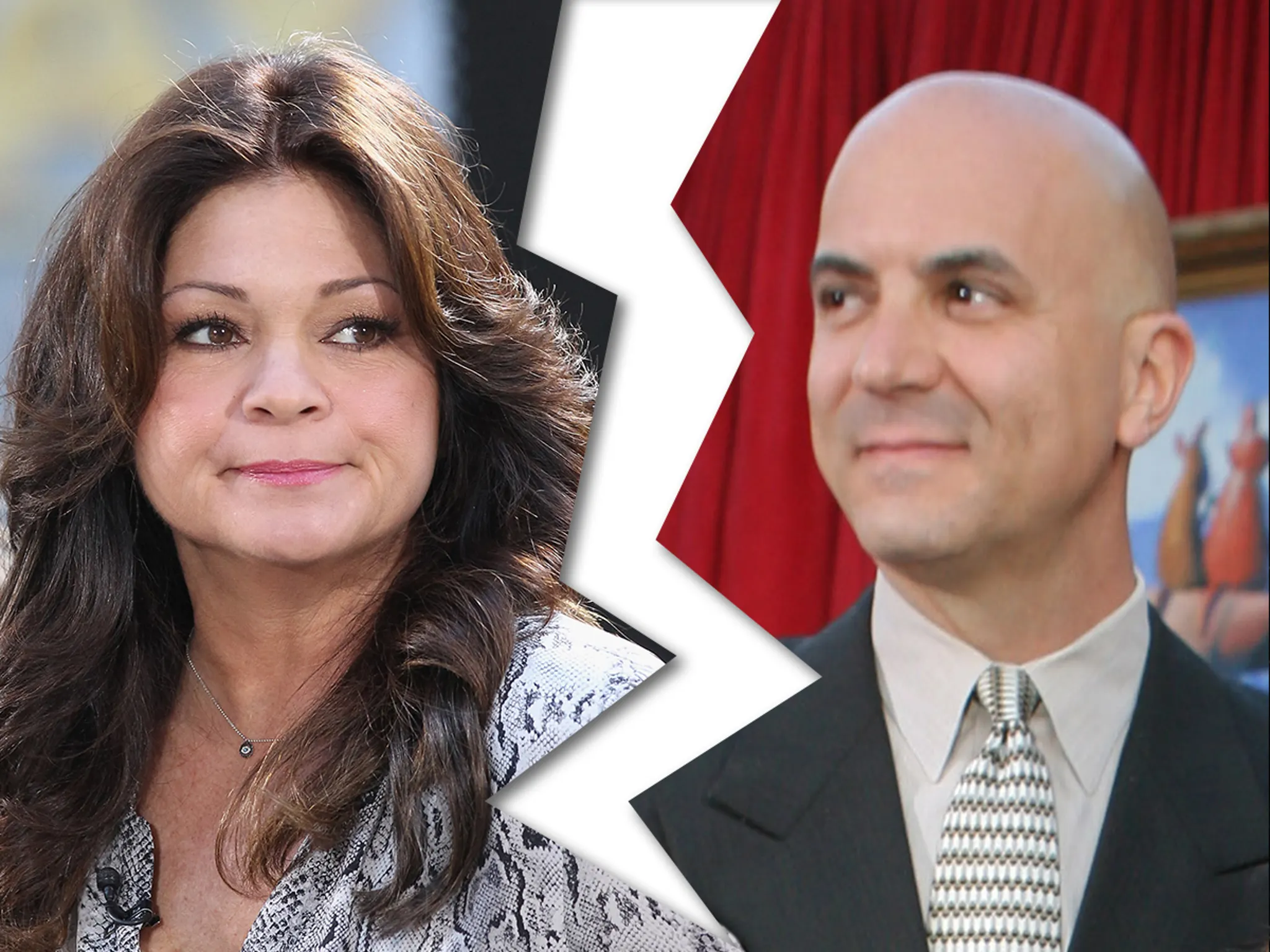 Bertinelli: An open book
Valerie Bertinelli has never been one to hold back, and her honesty about her relationships is one of the things fans love most about her. In her memoir, she spills the beans on her love life, including her marriage to the late Eddie Van Halen and her subsequent divorce from financial planner Tom Vitale.
Despite her openness, Bertinelli has always tried to be respectful of others' feelings, especially those involved in her personal life. As she puts it, "I didn't want to tell their story, I wanted to tell mine."
Despite the ups and downs of her relationships, Valerie Bertinelli has shown resilience and a positive attitude toward the future.
Her decision to focus on her family and find happiness outside of romantic relationships is admirable, and it's a reminder that we all have the power to define our own happiness. We wish her all the best as she moves forward with this new chapter in her life.