Valerie Bertinelli recently took to TikTok to set the record straight on some juicy rumors that had been circulating about her. Apparently, there were claims going around that she and Matthew Perry from the famous TV show "Friends" were caught making out next to her unconscious husband, Eddie Van Halen.
In her TikTok video, she used Taylor Swift's "Anti-Hero" to address the rumors in an entertaining way. Her fans were impressed by her creative expression and how she used the latest trend to set the record straight.
Read more as we will talk about Valerie Bertinelli's Response to Matthew Perry's Memoir and the details of what happened that night.
Valerie Bertinelli's Responds to Matthew Perry' memoir
Valerie's recent TikTok post has caught the attention of fans worldwide. In the clip that has gone viral, the actress appears to be referencing a story from Matthew Perry's upcoming memoir.
With a million views and 45.5K likes, the video has garnered massive attention on TikTok. Valerie added a humorous caption to the post, asking if anyone else has ever misbehaved in their 20s and early 30s and felt mortified about it.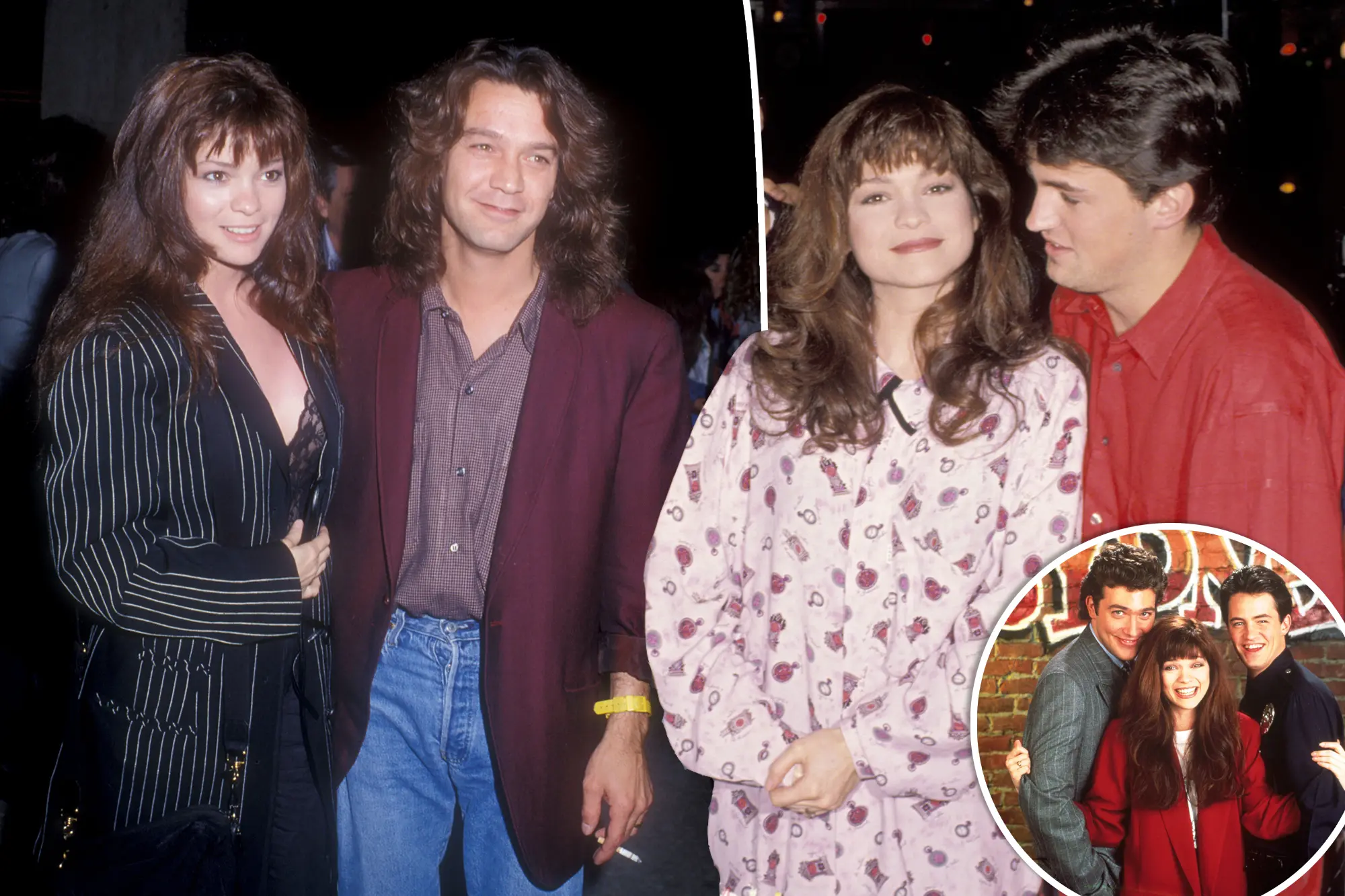 Fans were quick to respond, with one follower even complimenting Bertinelli on her impact on Perry's life. The comment section was filled with praise for both actors, and the interaction between them left fans excited for more.

Details on Matthew Perry's Memoir 
Matthew Perry, the beloved actor who played Chandler Bing in the hit TV show "Friends," has revealed some juicy details about his romantic past. In his memoir titled "Friends, Lovers, and the Big Terrible Thing," Matthew leaves no stone unturned as he reveals a steamy encounter he had with his co-star, Valerie Bertinelli.
In his tell-all, the actor confesses to falling head over heels for Valerie. And if that wasn't enough to make your heart skip a beat, he reveals that she was going through a rough patch in her marriage at the time. This Hollywood love story will have you on the edge of your seat!
The famous actor from "Friends" admits that he fell madly in love with Valerie during their time on the short-lived sitcom "Sydney" and that she was in a troubled marriage.
Matthew couldn't resist the allure of the beautiful and talented actress, even though she was way out of his league and married to one of the most famous rock stars on the planet.
The actor admits that his feelings for Bertinelli were real and was obsessed with her. Perry's infatuation with the beautiful and talented actress was so deep that he couldn't help but imagine a future with her.
Perry recalls a moment when he realized that Bertinelli responds to his feelings. He was at her and Van Halen's house, trying to make her laugh and basking in her presence. As the night progressed and Van Halen got drunk, Matthew saw his chance to make a move.
The rock star passed out, leaving Perry and Bertinelli alone together. This was the moment Perry had been waiting for, and he was determined to make the most of it.
Despite the odds being stacked against him, the actor insists that he had a chance with Valerie and that their passionate embrace was proof of it.
The actor was thrilled when Bertinelli reciprocated his feelings, and they shared an intimate moment together. However, that moment turned out to be a one-night thing, and when they returned to work on their CBS series, Valerie acted as if nothing had happened.
The famous actor, Matthew's confession, has sent shockwaves through the entertainment industry, and fans are eagerly awaiting the release of his memoir to learn more about this secret love affair.